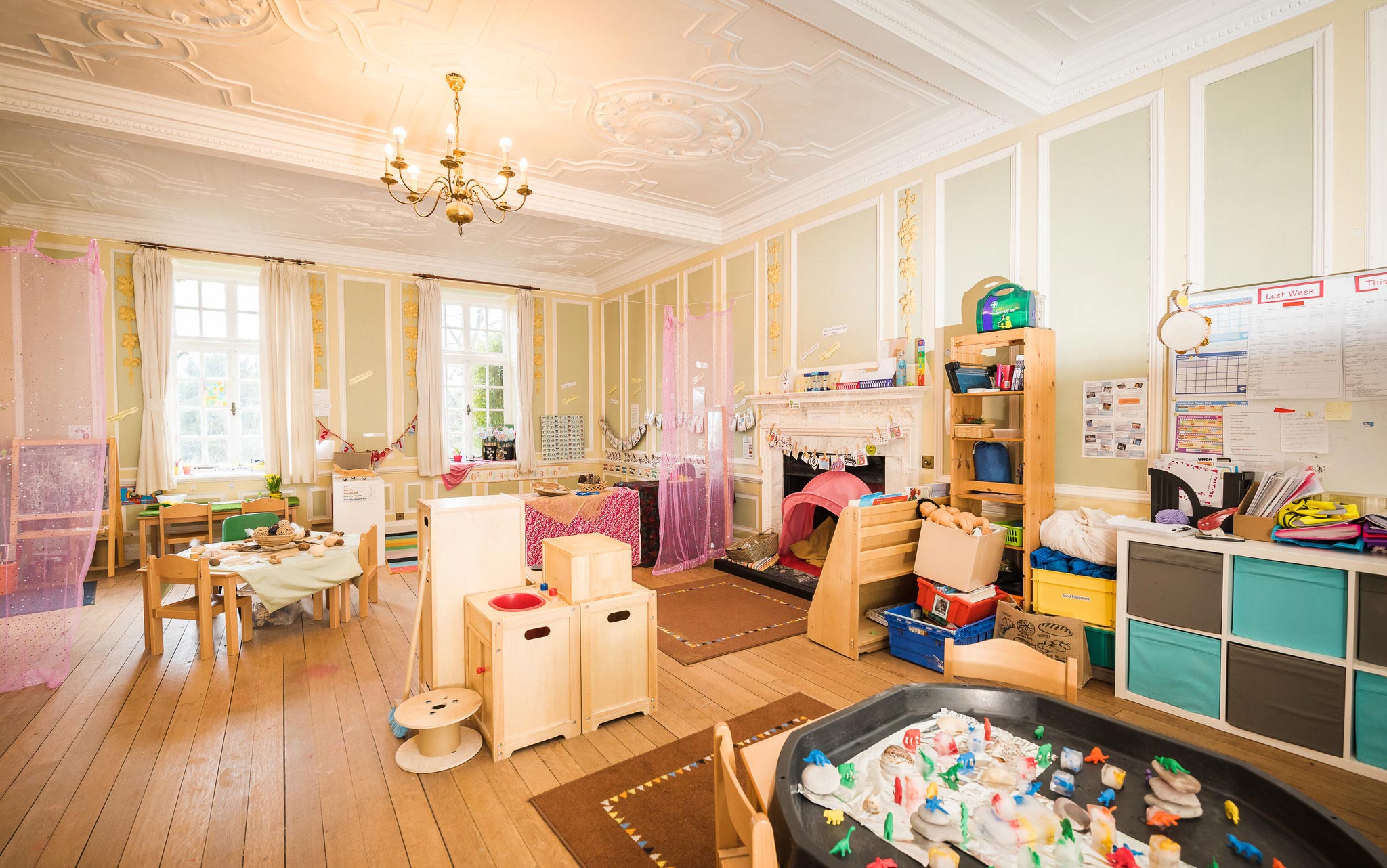 The Foxes room provides a stimulating and exciting area for young minds to grow, experiment and explore. The children can freely access a full range of activities, from construction to small world play, computer to messy play (e.g. gloop, sand, water, play dough or jelly).
The children have open access to the role play area, where they can enter the magical world of their developing imaginations.
Approach to learning
The children follow the Early Years Foundation Stage Curriculum, which is delivered through the medium of "play". The activities we provide give the children a 'hands on experience' and are open-ended, allowing scope for individual exploration. The children explore materials alongside others, enabling them to share ideas and gain valuable social and language skills at the same time.
Social skills
The children's social skills are developed through helping in the nursery and through play. Each day a number of children will help to water plants, prepare snacks and help at mealtimes. We also encourage each child to foster their independence by helping to clear their plate and cutlery after meals and to work with other to put away things they have been playing with at the end of a session. We encourage the children to be able to manage their coats and shoes independently, as well as using the toilet area on their own. All of which we strongly believe aids preparation and confident transition to school.
Outdoor exploration
The outdoor space at Barley Wood is an important element and will be widely used and explored by Foxes children. It provides them with a natural environment to discover, develop and create adventures. Children will learn how to problem solve, take calculated risks, make decisions and enjoy the outdoor environment. Some of the activities they will be able to undertake include, forest walks, pond dipping, looking at bugs, noticing changes in their natural environment and playing on and navigating natural obstacles and balance beams.
Preparing for school
As your child approaches school age, the staff in Foxes will help to prepare them for this next important step in their lives. Teachers are encouraged to visit children in the nursery and there will be a member of our team designated to liaise with each school that children are moving on to and we will always be happy to offer support or advice.